Jewish Neighborhood Voices

Jewish Neighborhood Voices: Using Oral History to Link Massachusetts's Past and Present Communities is a pilot project of the Wyner Family Jewish Heritage Center (JHC), funded by Mass Humanities/Massachusetts Cultural Council and Combined Jewish Philanthropies. This project will conduct approximately 20 oral history interviews with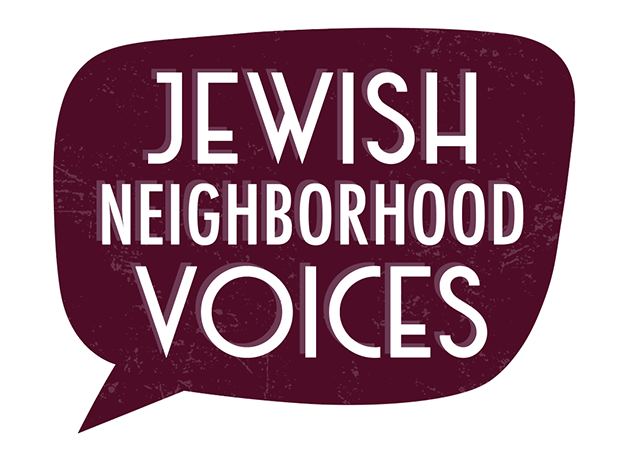 narrators (interviewees) who are the first- or second-generation members of families that came to the United States in the early to mid-twentieth century, and settled in Dorchester, Roxbury, Chelsea, and Lynn. 
Since many of the historically Jewish neighborhoods and cities in Massachusetts have very different ethnic, socioeconomic, and demographic compositions today, "Jewish Neighborhood Voices" will collect first-hand accounts about the Jewish people, organizations, and industries that populated them in the first half of the 20th century. Through these oral history interviews, audiences will both learn about the vital contributions that the Jewish community has made to Massachusetts, and better understand the richly textured and layered history of their communities. The collected interviews will be used in conjunction with the JHC archives to develop an online exhibit; they will also be available online in the JHC's digital archive.
Partner organizations participating in the project include Jewish Genealogical Society of Greater Boston, Hebrew Senior Life, Walnut Street Shul, and members of the former North Shore Jewish Heritage Center. The project's Humanities Advisor and oral history consultant is Judith Monachina, director of the Housatonic Heritage Oral History Center.

Alan Pierce
Herb Selesnick
Lynda Bussgang, Hebrew SeniorLife
Jessie Klein, Jewish Genealogical Society of Greater Boston
Carolyn Kohlman, Jewish Genealogical Society of Greater Boston
Thomas Barth, Walnut Street Shul
Ed Medros, Walnut Street Shul
Ellen Rovner, Walnut Street Shul
Humanities Advisor: Judith Monachina, Housatonic Heritage Oral History Center at Berkshire Community College
Alan Pierce
Andrew Fehribach
Ellen Rovner
Herb Selesnick
Hinda Sterling
Lily Spar